Pay-Per-Click (PPC) is a digital marketing strategy wherein a business/brand can pay a certain fee every time someone clicks on their ads.
 If you want to gain brand recognition or achieve your business goals faster, PPC is the way to go. 
How Can PPC Help Your Business?
1. It helps you achieve your business goals faster
This is arguably the most important reason why a lot of businesses are using PPC and why you should, too. 
Pay-Per-Click helps you achieve a variety of business and marketing goals.
Generate leads

Increase brand awareness

Become a thought leader

Increase customer value

Grow social media presence

Increase conversion rates
The great thing about these goals is that they are measurable.
Stats are easily accessible and demonstrate how well your campaigns are functioning in terms of traffic and results for your money.
You can easily make adjustments to any component of your campaign if it's not performing well. 
2. PPC visitors are more likely to convert
When users are searching for a brand, product, or service, they already know what they want or need. So if your ad shows up and fits the preferences of the users, in terms of what they want or need, then they are more likely to click and purchase.  
According to Formstack, PPC ads are one of the top three sources of on-page conversions. Another significant advantage is that PPC advertising place brands at the top of the search engine results page (SERP), where over 40% of clicks go to the top three paid ad slots.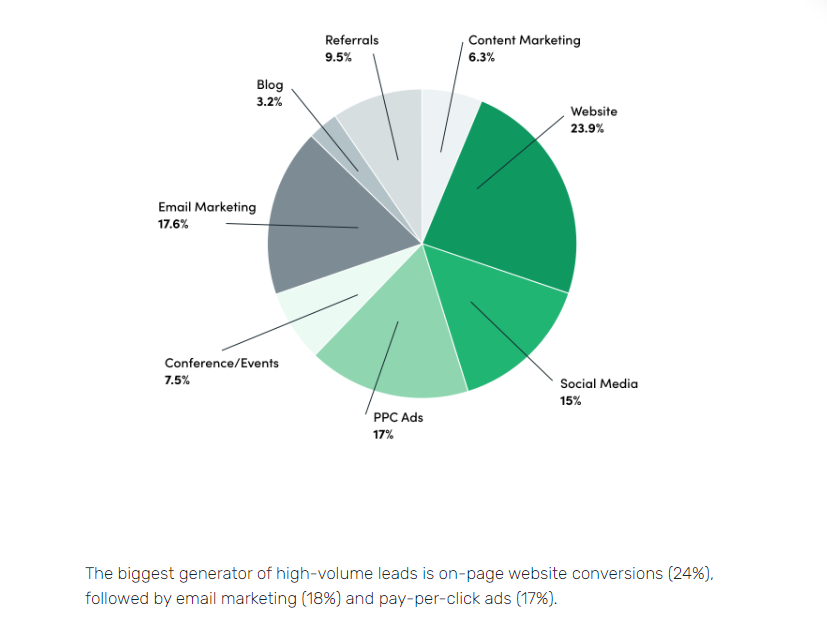 3. It's simple and easy to get started
Most business owners hire a reliable and dedicated marketer or a PPC Management Company to set up and manage their PPC campaigns. 
This is the most convenient and easiest option since most owners usually can't dedicate a significant amount of their time to learning, running, and managing PPC ads.
Some owners prefer to set up and manage their own PPC campaigns. Given the right preparations (studying or training), they can easily set up a free Google Ads or Bing Ads account and start creating ad campaigns that will suit their business goals. 
Once the ads are approved (by Google, Bing, Yahoo, etc.) they can appear in the respective search engines immediately and begin getting results.
 4. You are in control of your budget
Obviously, the reason why it's called Pay-Per-Click is because you only pay for the clicks. There are no minimum or maximum budget requirements for you to start. Any business/brand can start according to its financial capabilities.
Unlike traditional paid advertising, PPC allows businesses to increase ad spend in areas/demographics/queries that work while decreasing ad spend in areas that don't. This means that the value of PPC lies in its flexibility by squeezing every penny of money for a greater return on ad investment (ROAS).
5. Audience Targeting
PPC also provides flexibility in terms of audience targeting, which is an important aspect of any business.
Bids and budgets can be focused on any of the following user data:
Age, gender, language, and other demographic data.

Global, national, and even local locations.

User interests, hobbies, careers, etc.

Previous shopping habits, brand interests, and web browsing.

Device, mobile vs. desktop use, and cross-platform browsing habits.

Education level, income, and employment.
This means that if you're getting more conversions from an audience at a certain age and gender, who are using mobile and located in a certain region, then you can bid and give more budget on those user aspects to help your ads reach the right audience.
Having this option helps you spend your money effectively and achieve more success. 
If you want to learn more about how PPC can help your business achieve sustainable growth, call us at 866-537-6268