On top of that, 78% of those surveyed utilize the internet to research about local businesses more than once a week.
It's one thing to have an online presence for your business but having a superior trust and credibility online is another. The word "trust" in and of itself is a big word already so adding the word "superior" could be too good to be true.
The good news is, it's not too good to be true. It's very much attainable, especially for a Web Design / Web Marketing company like Microhound who has helped thousands of small businesses achieve just that.
Most businesses nowadays have their own website of social media pages, and that's good! The question is, "Are these online tools being utilized to bring accumulative trust and credibility to your business/brand?"
Here are 5 ways on how we can build superior trust online for your business:
How Can PPC Help Your Business?
1. Captivating and Professionally Designed Website
Having a website alone isn't enough to convince customers to purchase a product or subscribe to your services. A survey from topdesignfirms.com shows that 50% of consumers believe that web design is a critical part of a business brand. 
This suggests that half of the consumers consider web design as part of their decision-making process when it comes to choosing a brand or business. 
So how does a captivating and professionally designed website look like for a Charlotte Web Design company like Microhound?
A clear sense of who you are and what your business offers
Looks great on mobile, tablets and PC 
Contact information, including a phone number and physical location (if any)
Safe and Secure (Using SSL)
Easy to use and navigate
Clear guidance on your processes
An ability to give feedback
Clear calls to action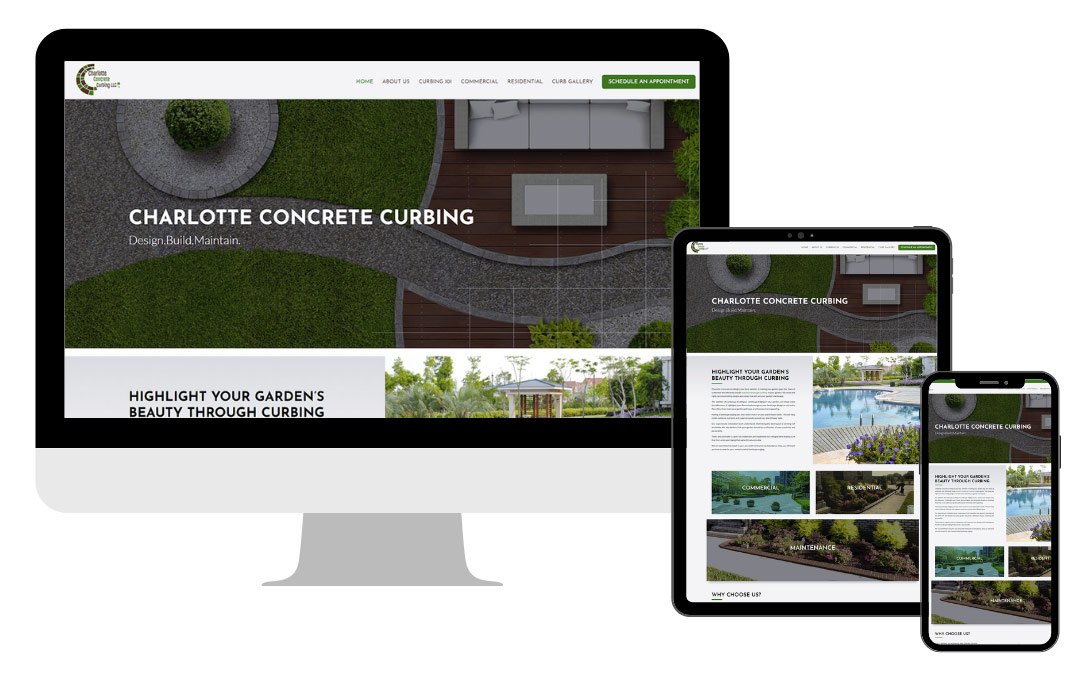 2. Regular Updates on Your Website
It's all about making a good impression and maintaining it. Having an outdated and slow website can definitely turn a customer off. 
About 50% to 80% more people visit websites that blog and post material than those that don't. Updating customers in terms of content, especially loyal ones, is really important.
Updating your website in terms of functionality and speed will certainly send the right signals. Improving user experience will likely give an impression to website users that you care about them. 
All these factors have a great impact on your website's visibility in search engines like Google, Bing, Yahoo, etc. 
An improvement in SERP (search engine results page) rankings will certainly improve your company's capacity to bring in high-quality customers and leads. It also strengthens the perception of authenticity among your target market. 
3. Active Social Media Presence
Your social media and website can be different (and similar) in so many ways but if optimized correctly they will surely give your business a good chance to be successful. One can argue that the use of social media alone for the business can be enough but having both of them working hand in hand will elevate your business to the next level.
Having Facebook, Instagram, Twitter, and YouTube as social media platforms for your business will definitely expand your reach and will surely bring awareness to your brand/business.
According to sproutsocial, after having a good experience with a business on social media, 78% of customers are willing to make a purchase from that business. 
"Positive experience," can come from:
 Regular posts about your business offerings so loyal customers don't miss out.

Sharing useful information/content that adds value 

 Responsive, top-tier customer service.
4. Customers Reviews
Customer review is a critical aspect of digital marketing. Separate research conducted by Dixa shows that 93% of consumers read online reviews before making a decision to purchase or get a service, then you need to make it a point to remind your customers to leave positive reviews on popular review websites. 
In the same study by Dixa,  95% of consumers will share a bad experience and only 47% will share their positive experience. This is a make or break for any brand or business since almost all consumers almost automatically share the bad experience but need a push when sharing a positive one. 
The operative word is, "positive". So make sure you deliver great products or services to your customers. If you feel like you were able to give them a positive experience through your business, then that's the time to ask them for a review. 
We recommend that you make it easier for them by sending a review link (through email or text message) on Facebook, Google, Yelp, and TrustPilot. 
Make sure you are enlisted in these platforms and they are linked back to your website. As you accumulate more 5-star reviews over time, it also builds your online credibility which will later on become a critical part of your SEO rankings.