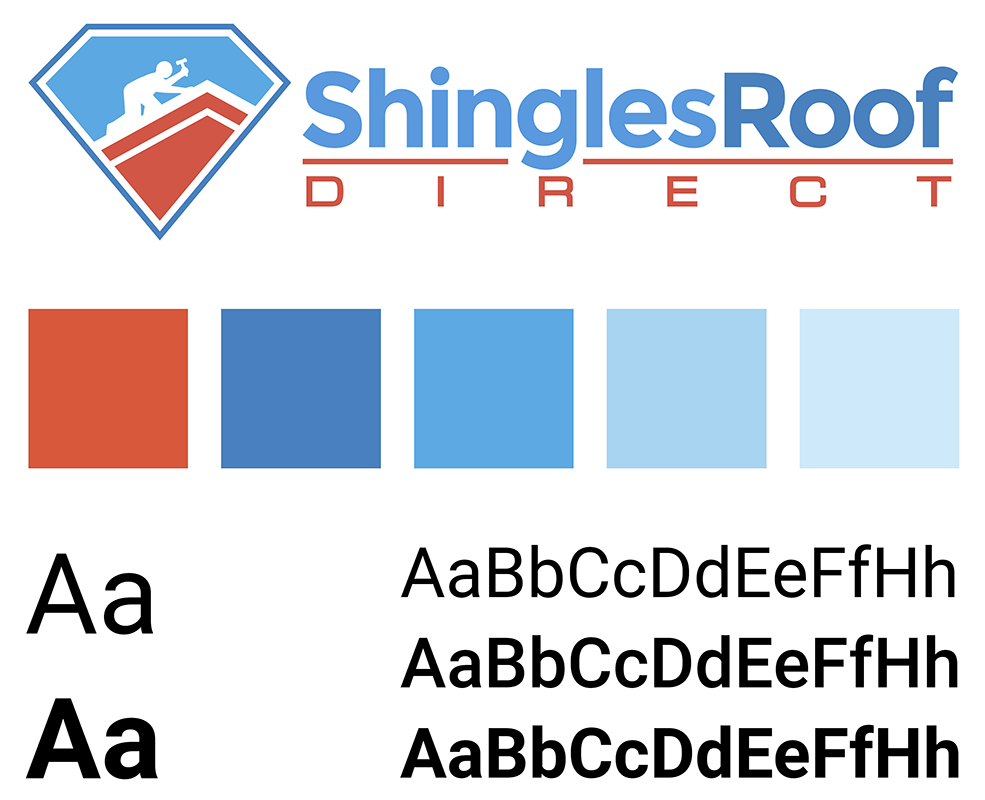 Microhound is all about collaboration. We always make it a point to listen to our clients' goals and professional needs. In creating our clients' brands, our approach is very simple. It should always be all about them. It's about helping them share who they are and what they can provide for their customers, in a clear and concise manner.
Through our collaborative process, we could see and feel the culture and what Shingles Roof Direct really stands for. The "superman-like" logo signifies their versatility and passion for helping people with their roofing problems. From top to bottom, this company is a superhero in the roofing industry. At the same time, the diamond shape logo also represents the company's commitment to excellence and consistency. The red and blue colors symbolize their enthusiasm for service and loyalty to their customers.
After coming up with the logo and other elements of the website, it's time for the website design. Effective collaboration will always lead to an efficient web design process. In this case, the images, designs, colors, font, and contents are already in sync with the company's voice and brand. It's only a matter of placing the elements to the right page.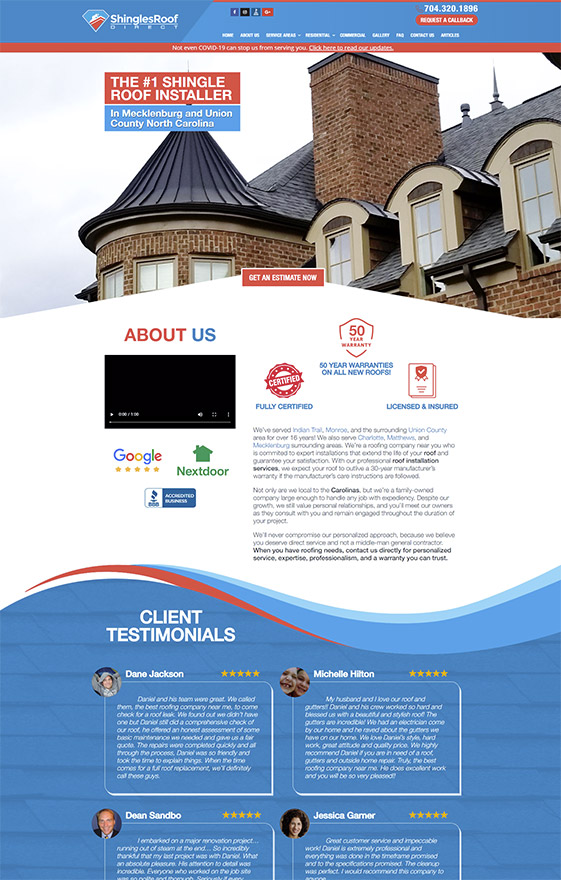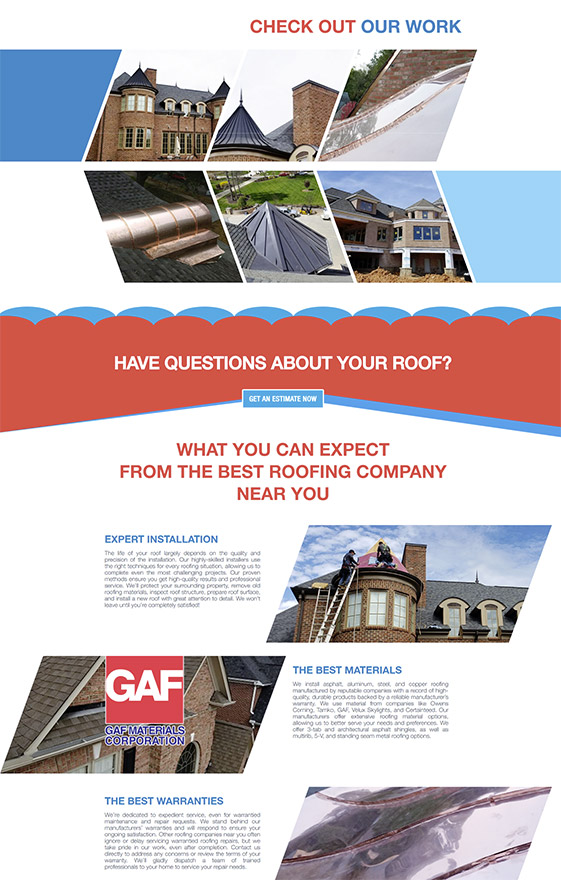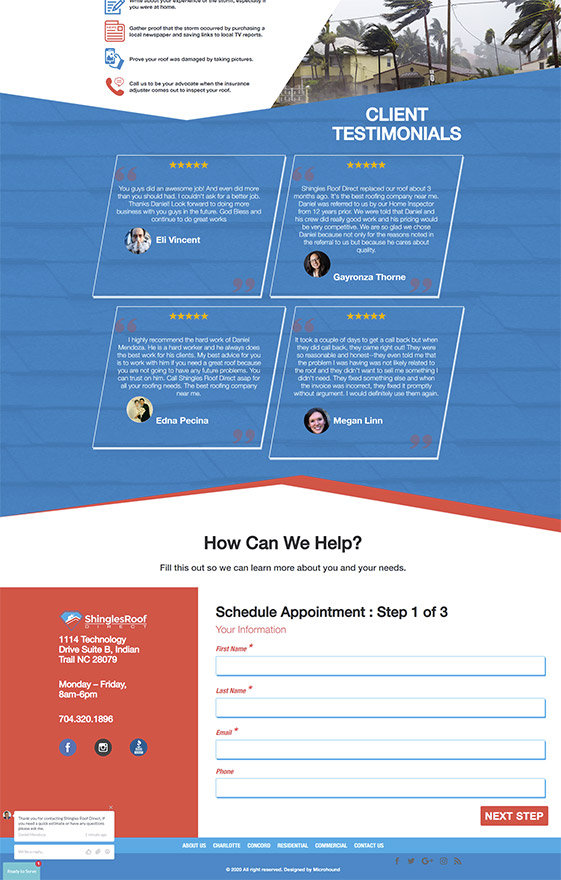 We focus our designs on adaptive and responsive interface. It means that websites will look good on all types of screens, from mobile phones to desktop monitors. Since more and more users are accessing websites through smartphones or tablets, it is crucial for websites to have intuitive and responsive mobile versions. A seamless user experience will always give and leave a positive impression to any business.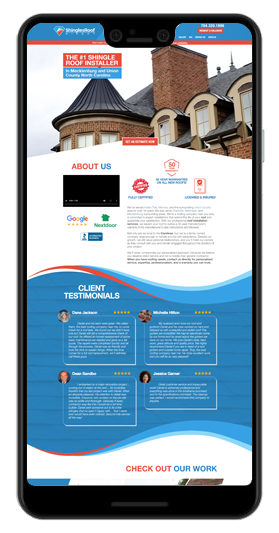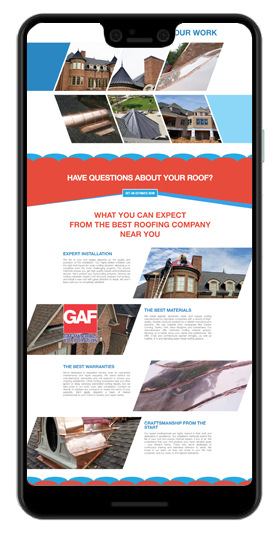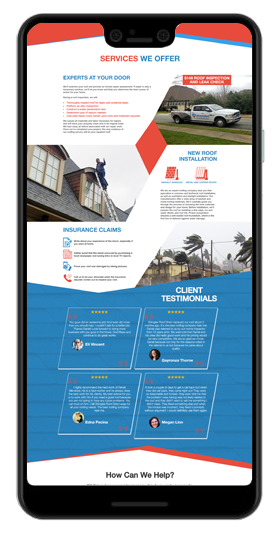 Daniel Mendoza, the owner/founder of Shingles Roof Direct, has been raving about the fact that their customers come up to him saying that they are impressed with his website. More than the captivating designs, it is clear that people can see and feel what his company is about and how they provide excellent roofing services to all their customers.
With a combination of Microhound's web marketing services and Shingles Roof Direct's top tier services, the company received a 5-star rating from Google and their customers. With a team of SEO and Google Ads experts, Microhound has helped the company's website to be more visible in prominent search engines. This helps Shingles Roof Direct reach out to the relevant audience that will consequently lead to a better conversion rate.
Over the years, Microhound has been Shingle Roof Direct's local marketing team. Microhound has been the catalyst for SRD's growth and success.
We would love to connect with you
Fill out the form below or give us a call.