It's the 21st century and yet there are still many entrepreneurs and small businesses who don't make their website a priority. It's like a static brochure, nothing interactive, and pages rarely get updated.
The greater part of us goes through hours connected with the web. And especially during this pandemic, we expect a significantly higher number of customers that would prefer to go online and check out whatever they need online..
At Microhound, our website development and design process is a product of thorough research, detailed planning, and development expertise of each and everyone in the team. With these essentials, we provide the best aesthetics and full functionality of a website which is expected from us by our clients.
Creating a great website is comprehensive, and that's where we come in.
WE DO IT THE MICROHOUND WAY!
With our team in Indian Trail, North Carolina, we service customers around North and South Carolina.
We understand every customer has a particular need, and each organization has its own story. That is the reason we will be with you during the entire process, from data gathering, planning, design, testing, and live site until the web maintenance. We will work with you to ensure we have a strong understanding of the organization and plan how the site could reflect it.
With our expertise, we know what separates a decent website from a great one. We know what works and what does not. We will present how to achieve the best aesthetic and maximise the functionality of the website without getting away from the personality of the company.
WE STAY COMMITTED WITH OUR CLIENTS AND STAY FLEXIBLE IN OUR APPROACH
Flexibility is also significant in website development. So if you need to make certain improvements to better tailor your website to how you need it to be, relax. We're with you every step of the way.
But we don't stop there. Once we have created the website and it goes live, we will keep working with you through ongoing website maintenance and help via our support desk, to ensure that you get quick and significant help. We're also here to help you with advertising your site so you get more leads and make more deals. If you want to be more active, we can organize that for you.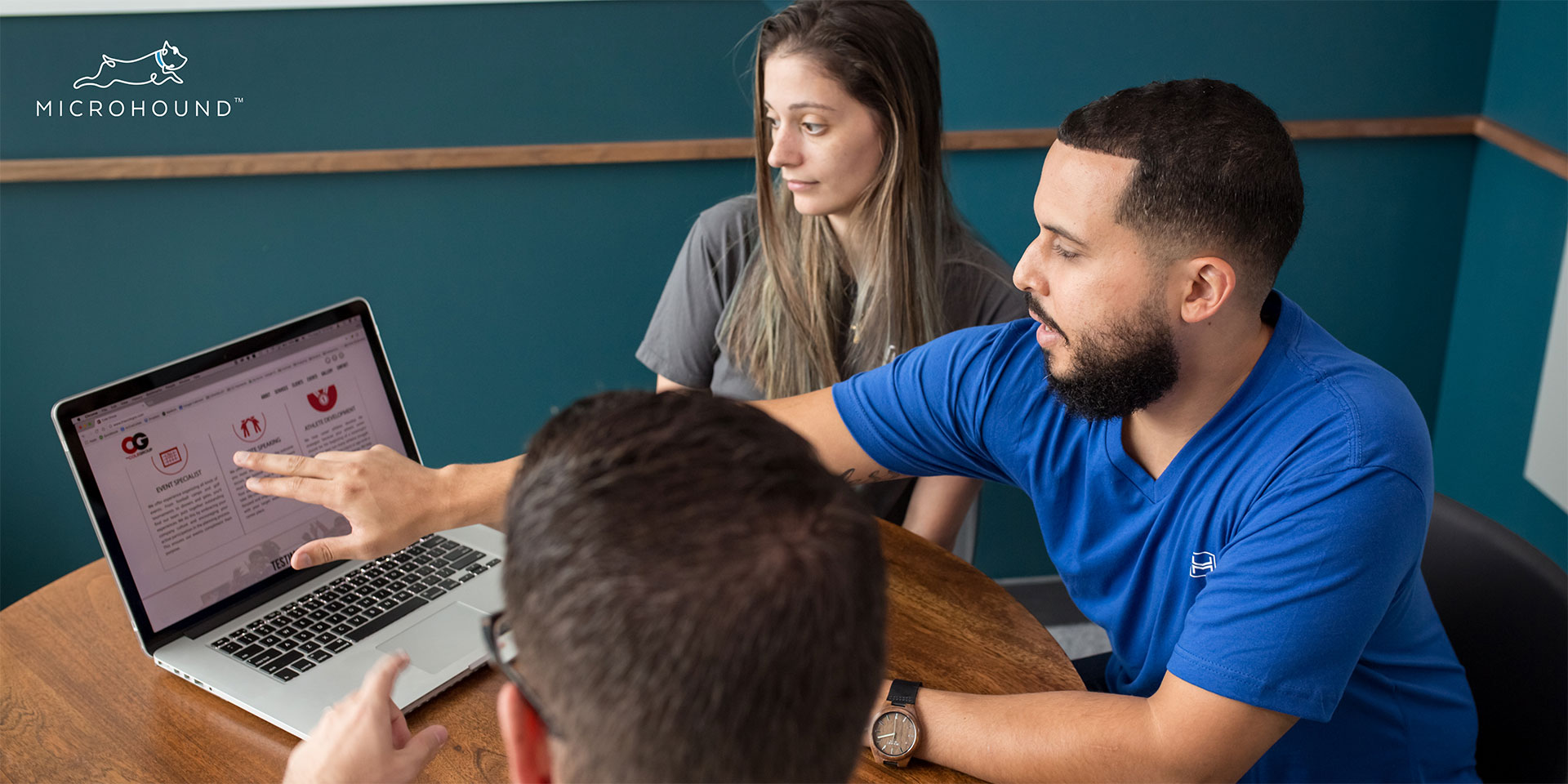 WORLD-CLASS WEBSITE DEVELOPMENT
Microhound provides world-class Website Development services in North Carolina, and to our clients around the world. Our team of experts can help turn your vision into reality. We know that running a business is tough, so we want to make sure that your company's website will be the last thing you need to worry about. Let us take that worry off your plate so you can focus on what you do great.
Whether you have a question or want to learn more about our company, just fill up this online form or talk to us through our chatbot.