Ever wondered why some top search engine results pages (SERP) have the word "ad" or "sponsored" labeled on the results? Ranking organically on SERPs can be cutthroat, and it can be challenging, especially for small business owners who are just starting to test the waters of online marketing. But what if I told you that there's a shortcut to getting that top SERP result that's perfectly legal and effective? Read on if you're curious to know what PPC is and how an effective PPC company in NC help your small business bag the top spot on Google and other search engines and generate profit. 
What is PPC?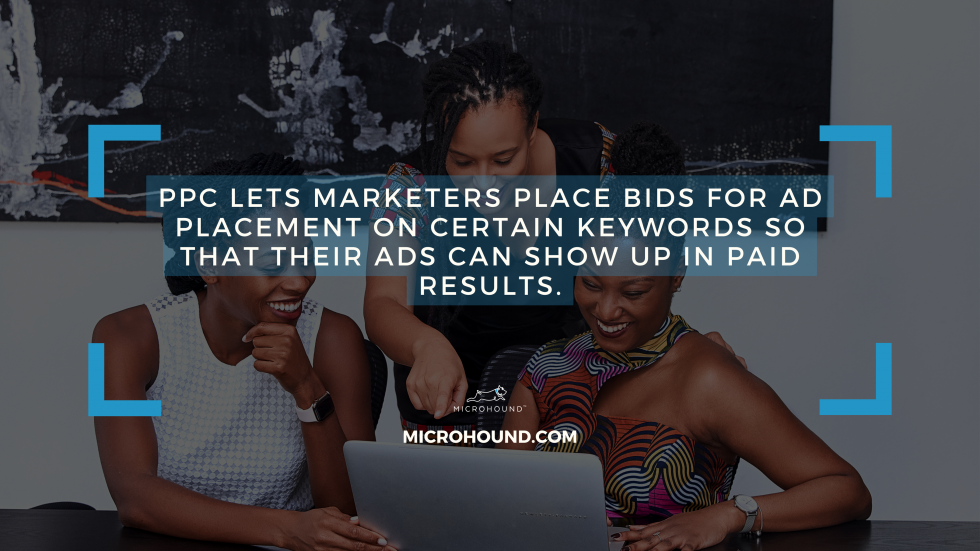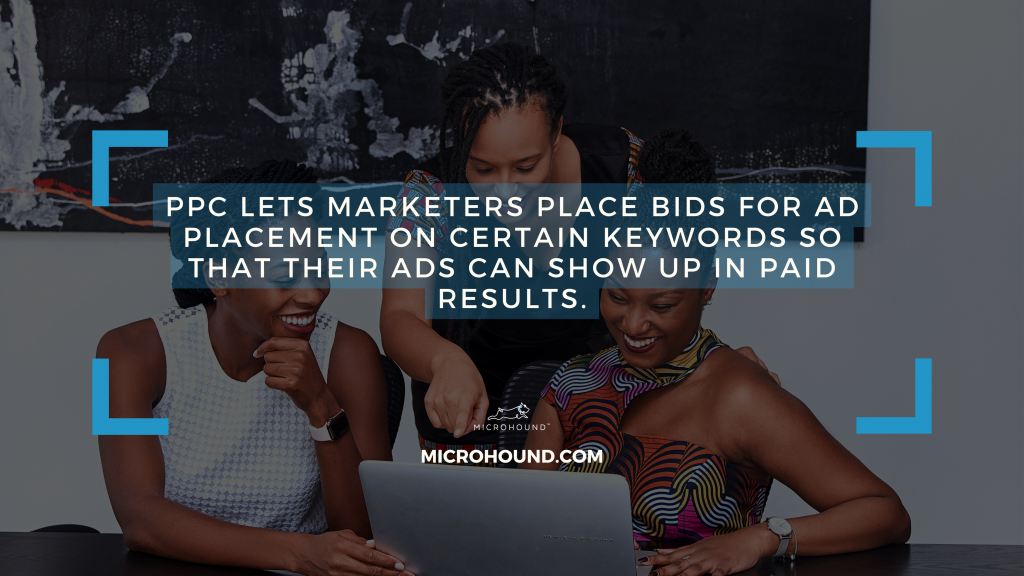 Search results labeled on Google as "ad" are exactly what they are, they are paid advertisements. So in a nutshell, pay-per-click (PPC) is a form of digital advertising that your company can invest in if you want to generate more leads by getting the first result on Google. 
One of the most often used types of PPC is search engine marketing. It lets marketers place bids for ad placement on certain keywords so that their ads can show up in paid results.
How Can Small Businesses Benefit from a PPC Company in NC?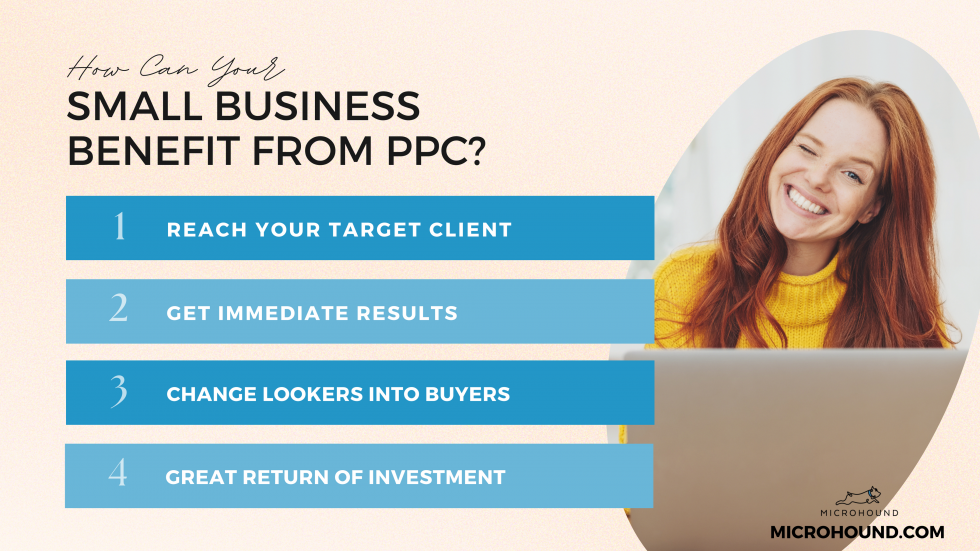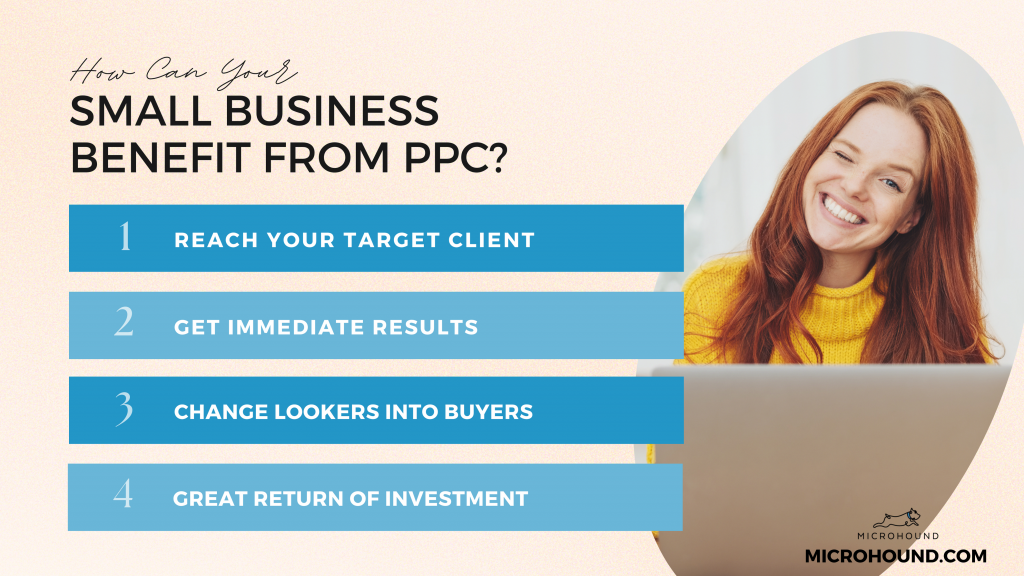 Perhaps your company is just getting started, so you may be wondering whether investing in these paid ads is really worth the investment. But even if you have a small marketing budget, I can guarantee that investing money in PPC advertising with a reliable PPC management company will be worth it. Here's how:
Reach Your Target Client
The COVID-19 pandemic has catapulted online marketing to greater heights. It's the newest "must have" especially for small business owners.
Online marketing is cost-effective and drives results. In 2022, 61% of website traffic came from mobile devices. Imagine how many potential customers you can reach when you use PPC. PPC companies can target things like location, age, gender, and keyword usage to help you reach your target audience more effectively. 
You can make sure that potential customers find your company at the precise moment that they're looking for what you have to offer.
Get Immediate Results
If you want to instantly appear on the top or right side of the first results page to promote your biz, then you should definitely hire a PPC company in NC. 
With PPC, your company can rank at the top of SERP, making it more visible to the people you want to reach online. You might say that perhaps you don't need PPC and that all you need to do to bring people to your website is use search engine optimization (SEO). SEO works for sure, especially in the long run, and I strongly advise that you also invest in an effective SEO company. 
When you invest in pay per click management services or Google Ads, you can see the results right away, and if your ads and bids are optimized, you can be at the top of the results pages within hours.
Change Lookers Into Buyers
People who are looking for a specific product or solution are likely to click on search results that actually offer solutions to their problems.
You can use this buying intent to your advantage by placing bids on search terms like "buy," "get," "purchase," "cheapest," "affordable," and "best deal" that are intended to attract buyers. For better results, link these ads directly to the products page of your website or a specific product.
Great Return of Investment
A 2020 study revealed that 74% of brands said PPC was a major driver for their company by assisting in the production of income and sales. 
When compared to other marketing strategies, a successful PPC campaign helps your business get a high return on investment. The last nickel of your marketing budget must be used wisely, and PPC allows you to completely control your ad costs while limiting the cost per click. 
Conclusion
In summary, a targeted PPC campaign by a reputable PPC Company in NC enables you to rapidly show up in Google's search results page, capturing unattended clients, directing them to your site, and ultimately increasing your sales. PPC can help your marketing efforts succeed and increase revenue for your company.
If you are looking for an effective PPC company in NC to boost your small business' sales and beat your competitors, don't hesitate to give Microhound a call. We offer successful pay-per-click campaigns that provide you with consistent reports to keep you in the loop. Unlike other Charlotte pay-per-click management services, Microhound is a Charlotte PPC company that charges a flat monthly fee. This means no hidden charges or extra fees based on the campaign budget. Call us now at 866-537-6268 or visit our digital home microhound.com.